As always, I'm super excited for today's featured jeweler! I don't remember how I found Nicole from
Solo Artworks
, but I'm so so happy that I did!! She's so talented, and I adore her jewelry!! Plus, she's the sweetest lady!! Here she is to tell you about her shop :)
~~~
My name is Nicole Smith and I've had a love affair with jewelry-making for as long as I can remember. I've been making and selling jewelry for over 20 years, with my start back in the grade school fundraising bazaar! My focus has shifted over the years from hemp and clay, to intricate bead-weaving, to wire work, chainmaille, and metalworking with diamonds and gemstones. I do all my work from my home studio and I have an eight-month-old son keeping me very busy lately so I've shifted my concentration again, to crystals, gemstones and cold connections, rather than blowtorches, chemicals and hammers.
My favorite items to make are custom pieces, such as wedding band sets, bridal jewelry, mother's pieces and whatever my customers can dream up. My best selling earrings this year are ones that were requested to look like grape clusters, since our local Columbia Valley Washington wine industry is booming!
They were so popular, I immediately had requests for them in other colors, and a whole line of these darling earrings was born, in a rainbow of colors.
A lot of my newest work can be found on my
Etsy shop
while my rings and fine metal work can be found in stores in Tri-Cities, Washington. You can also keep updated of new designs, musings, and even free giveaways on
Facebook
and
Twitter
.
~~~
Isn't she so talented?! Make sure you head over to her shop to see the beauties that aren't featured!!!
And, because you guys are super spoiled (you're welcome!) Nicole is giving away a pair of these earrings in the winners choice of color!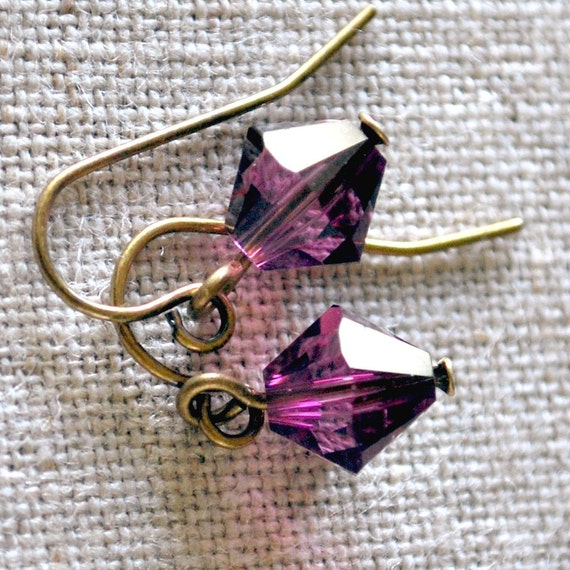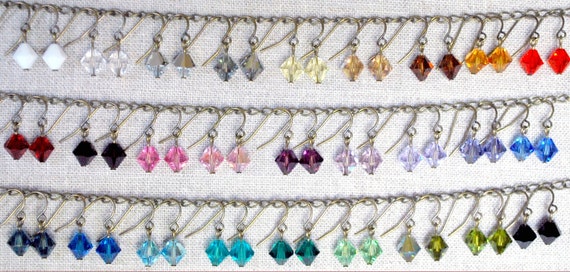 <div align="center"><a href="http://hidden-beauty-photo.blogspot.com" title="Jewelry in July - Hidden Beauty Photography"><img src="http://i47.tinypic.com/21jsmed.jpg" alt="Jewelry in July - Hidden Beauty Photography" style="border:none;" /></a></div>